FIRED UP! A weekend of disruptive thinking.
June 8 @ 8:00 am

-

June 10 @ 1:00 pm

€1199
Think WIN, WIN, WIN!
The workplace as just a place of work is no longer the case. Overwhelming evidence points to the desire of people who work together to interact on more than just one level, work. There is a new generation of people impacting the workplace who expect more from their company than just payment for their services, they're looking for a positive office environment that promotes well-being and mental health while they work, a sense of purpose of what they're working on and a sense of autonomy while they do it.
The results of events such as these for the company are overwhelming too. Coors Brewing reported a $6.15 return in profitability for every $1 spent on its corporate fitness programme while Toyota saw a jump in productivity when its implemented a strength based training for employees. Conversely 'silo thinking' has long-term ill effects.
Social bonding events such as these mean the employees win, the company wins and your customers win. It's a WIN, WIN, WIN situation.
Social activities, which develop interpersonal relationships that co-workers build outside the office, are not just play-time: they strengthen bonds and break down barriers between peers, departments, and teams. Above all, interpersonal relationships reinforce company culture, impacting employee happiness, strengthening their ties to the organization, and, ultimately, deepening employee engagement.
We cannot solve our problems with the same thinking we used when we created them. Albert Einstein
The world isn't thinking the same way so neither can we. Here's a weekend all about you. Designed with learning and activities to bring out the best out in you, it is a celebration of the power of the individual!
Creating All-Stars
Different people shine in different environments under different challenges. There may be more than one leader in any group and giving them the space to shine has a lot of returns on investment. As people learn and collaborate together in the stunning setting of The Eclipse Adventure Centre and challenge themselves in both mental and physical trials, bonds are formed and a better office culture is created.
A team of All-Stars looks out for each but the individuals don't need to be 'covered'. Each player on an All-Star team is there because of their individual abilities.
So what do you say? Are you ready for an incredible weekend away in the company of top performers in their field (no pun intended)?
Itinerary
The price for the weekend includes accommodation on Friday and Saturday night, breakfast on both mornings, lunch, classes and activities. Shuttles to the local inn will be made and if you'd like to take your favourite tipple for the barbecue, feel free to do so. There is a €20 surcharge if people wish to stay in the Sneem Hotel instead of on site.
Friday 8th June

20:30 – Welcome to the Fired Up! Weekend
Saturday 9th June

10:00 Athos & Howard preface the day. We've got a fun way of creating teams/tribes.
10:30am-11: 30 am Pat Divilly will take us through morning motivation and exercise.
11:45 – 12:45 Howard Hughes speaks about Why You've Got To Be A Little Crazy to Change.
13:00 Lunch and stretch the legs.
14:30 Athos will take the tribes for the activities.
Orienteering/Scavenger Hunt with upgraded big brain riddles and dingbats at stations

Task Challenges to incorporate Lateral Thinking props and obstacles from the Assault Course challenge
16:30 Come back, shower and rest
18:00 Prep for firewalk begins, a 2hr training and build up – Leadership piece.
20:30 – BBQ and drinks, sing song
Sunday 10th June

9 am Breakfast
11 am – Tie a bow on it. Facilitated shared learning and BONUS content.
Change, Leadership and Innovation
The 17 Day Personal Breakthrough Course (Valued at €1,213.00)

Learning effective leadership will not be done in a weekend. The weekend is a great jumping-off point for the serious leader seeking to make real and sustainable change.
"We see the world, not as it is, but as we are──or, as we are conditioned to see it."
― Stephen R. Covey, The 7 Habits of Highly Effective People: Powerful Lessons in Personal Change
Take a journey behind the scenes of your own perceptions. Become self-aware of how your mind builds what you think of as reality and see how your blind faith in this interpretative construct is actually the source of inability to transform their mind, their life and their experience or reality on a dime.
It seems that making life changes life is hard, but it's not. Transformation in any direction is not only easy, it is actually effortless. But only if you can see through the illusions of your own mind to the possibilities that are all around you.
In the 17 Day Personal Prosperity System we focus on six mind bending topics. These topics are:
The Six Higher Faculties Of Mind
Internal vs External Reality
The Sixth Sense Zone
Collapsing The Field
Love And Gratitude Compass
Seeing The Subliminal
These six ideas will change your story of life, your role in it and how you approach every situation of life you encounter. You will gain a perspective that will give you power over limiting beliefs, fear, inhibitions and your emotional state.
This is an intensive crash course that is designed to wake you up, get you thinking proactively, get you on purpose and strip away counterproductive and outmoded ways of thinking and perceiving the world around you.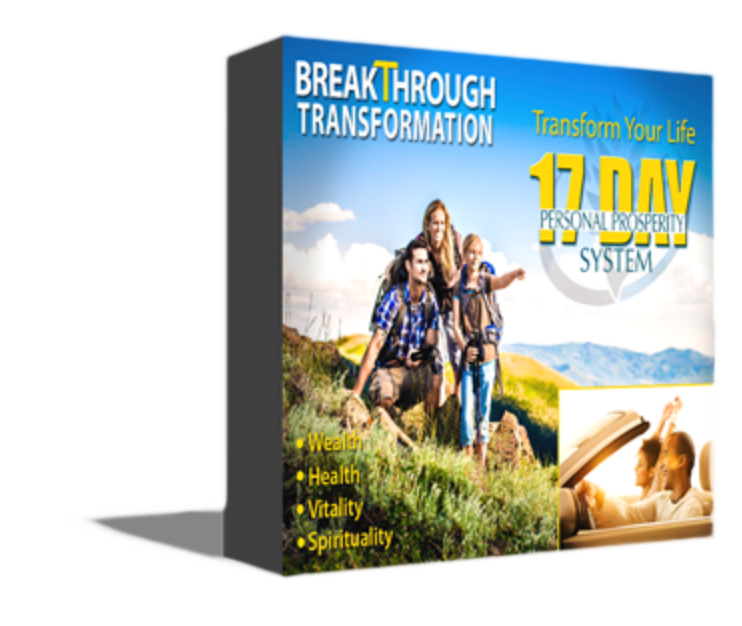 Howard Hughes has been in leadership education and development since 2007 creating and developing leaders and honing their skills in Ireland, the UK, France, the Netherlands working with individuals and teams in the fields of pharmaceuticals, animal health, retail and security. In 2014 he went to Switzerland to train as a firewalk instructor to add the 'action' to the 'theory' of leadership. Using the 400ºC-500ºC as a metaphor for the challenges we face in both business and personal life, Howard creates the space to re-examine what we think is possible and to use our minds to critically evaluate a situation with our prefrontal cortex rather than play victim to our emotional limbic system. Howard's training has been consistently 3-4 years ahead of mainstream teachings giving him and his clients the competitive edge.
WHO IS PAT…
Pat Divilly is a best-selling author, corporate speaker, world traveller and high-performance coach.
Over the last five years, he has emerged as one of Ireland's best young entrepreneurs helping clients all over the world achieve success in both the weight loss and personal development space through his online training courses and best-selling books.
He is passionate about helping people 'upgrade' their thinking to find more passion, purpose and fulfilment from all aspects of life, whether it be their physical or emotional fitness, their relationships, their career or their 'crazy ambitions and dream's'.
Pat's groups have raised over €250,000 for local charities in Ireland and are currently building a school in Nepal, a chance to promote youth leadership and education.
Athos – Eclipse Ireland
http://www.eclipseireland.com/